CALPAK "Overnight with BAYE" Palm Springs Trip
On March 28th 2018, Bloggers Who Brunch and CALPAK hit the desert to celebrate the launch of Medium BAYE, the newest edition to CALPAK's hat box collection. With twelve amazing influencers partaking in the journey, our #overnightwithbaye trip to Palm Springs was filled with desert photoshoots, delicious meals, luxurious spa treatments, and of course - poolside drinks and relaxation.
THE WINDMILLS
After departing from Los Angeles, our first stop was Palm Springs' most notorious and welcoming landmark, THE WINDMILLS! Just a quick drive off the freeway and down a couple of dirt roads, we found the perfect spot to set up "CALPAK Café". Now we could gush about this photoshoot for an entire blog post but we'll let the pictures do the talking. Let's just say our girls KILLED IT! So how did we sign off from our incredible desert shoot? Poppin' rosé and toasting to the amazing day to come!
AVALON HOTEL
Upon arrival in Palm Springs, we checked in to our home for the night - the beautiful Avalon Hotel & Bungalows. This boutique hotel screams Palm Springs aesthetic with its bright yellow walls, Spanish-style architecture, and cactus-filled gardens.
our group was treated to a beautiful lunch in the Presidio Courtyard. With the Avalon's signature Desert Jewel cocktail in hand, we enjoyed a delicious spread of avocado toast, chicken and pancakes (who needs waffles?!), and ahi tuna poke bowls.
the quintessential Palm Springs pastime - poolside relaxation. At the pool, our group of influencers were welcomed by Mini BAYE, the smallest (and definitely cutest) member of the BAYE family. The "clutch-like" BAYE was also filled with tons of goodies to take poolside lounging to the next level.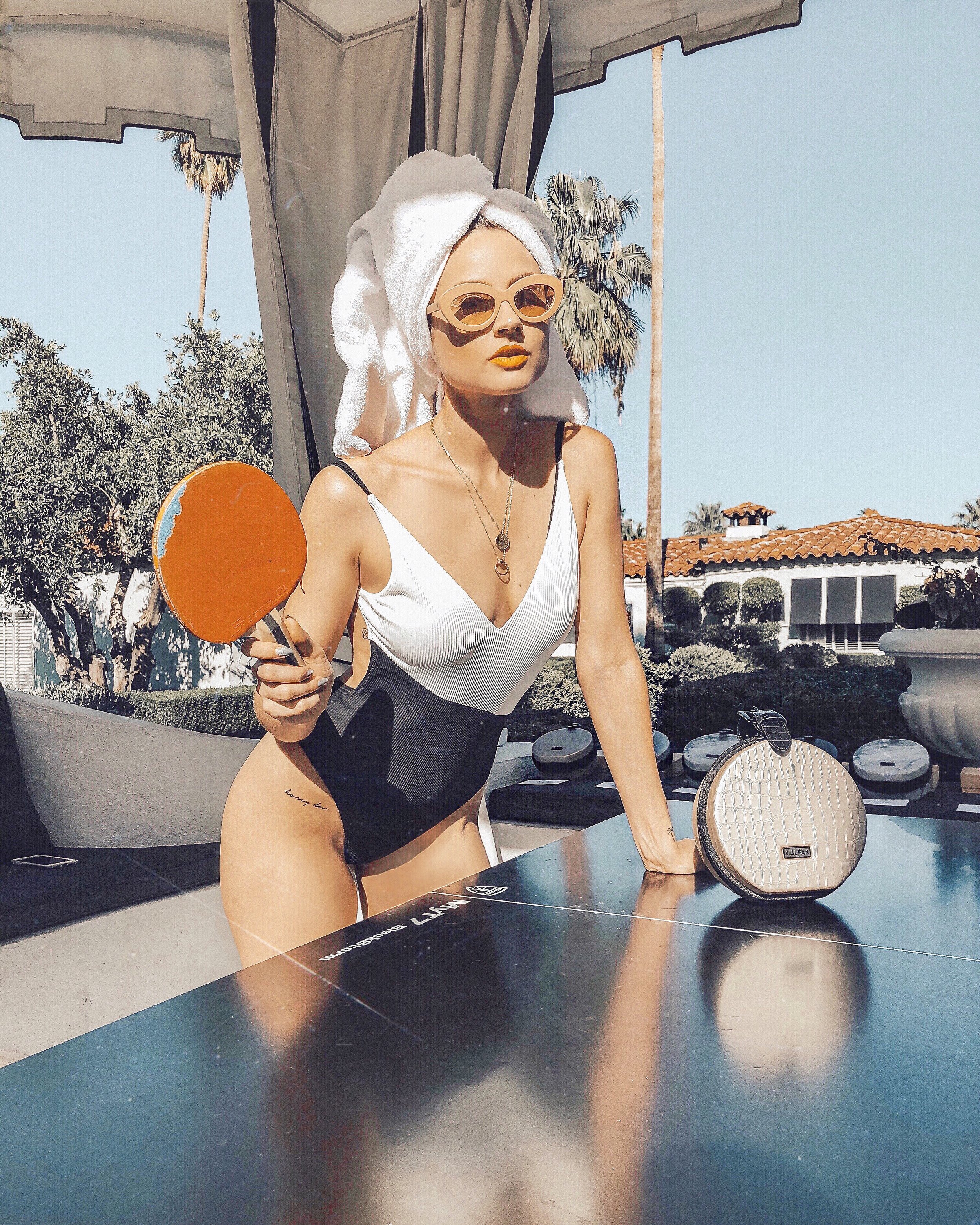 of rest, our lovely ladies came dressed to impress for a Date Night with BAYE. We made our way to one of Palm Springs' most trendy and picturesque dinner destinations, Workshop Kitchen + Bar. Seated on the beautiful outside patio, we indulged in many of their house specials, crafted drinks, and decadent desserts. After dinner, it was time to head back to the hotel for some rest and to prepare for an early morning of pampering!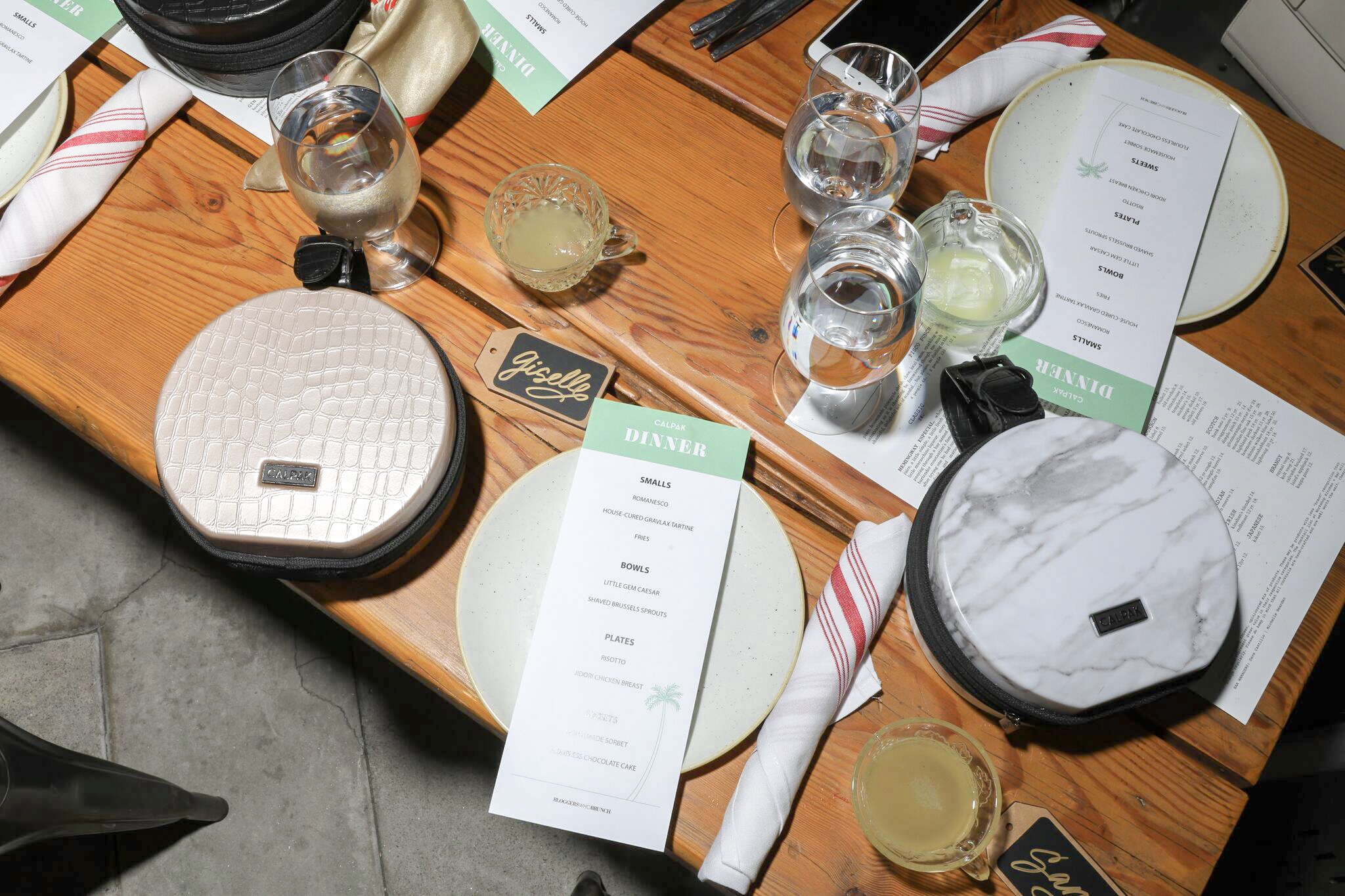 SPA
In the morning, everyone took to the spa in their custom plush robes to experience a number of relaxing treatments - including massages, facials, and body scrubs. What better start to the day than achieving that perfect zen moment!?
For our final sign-off, we all came together for a delicious poolside brunch at the Chi Chi Cabanas. After a meal filled with fresh fruit, yogurt parfaits, breakfast burritos, and fresh coconuts, it was time to head back to LA!
Thank you to all of the amazing ladies who made our #overnightwithbaye trip to Palm Springs so memorable!
Be sure to follow them all below!
Aisha Jade // Brenda Wasylucha // Elizabeth Keene // Ellenor Kim // Enocha Tellus // Genelle Seldon // Hanna Montazami // Kristine Agabaian // Orion Carloto // Pau Dictado // Ruslana Gee // Sara Montazami
Thank you to Avalon Hotel and Bungalows for providing such an incredible lodging experience. From the rooms to the pools and the delicious food, Avalon is the PERFECT lodging destination when in Palm Springs!
Book Your Room Now!
Avalon Hotel and Bungalows Website
Follow Here!
Avalon Hotel and Bungalows Instagram
And finally, a major thank you to CALPAK for being the heartbeat of this unforgettable trip! When it comes to traveling in style for the millennial on the-go, CALPAK is the place to find a number of beautiful and affordable travel items (traditional luggage, duffel bags, hat boxes, backpacks, luggage tags, etc.). To purchase the Medium BAYE Hat Box and all other collections/styles from CALPAK, head to their website below! Also be sure to follow them on Instagram ;)
Purchase your CALPAK travel items Below!
Follow CALPAK Here!